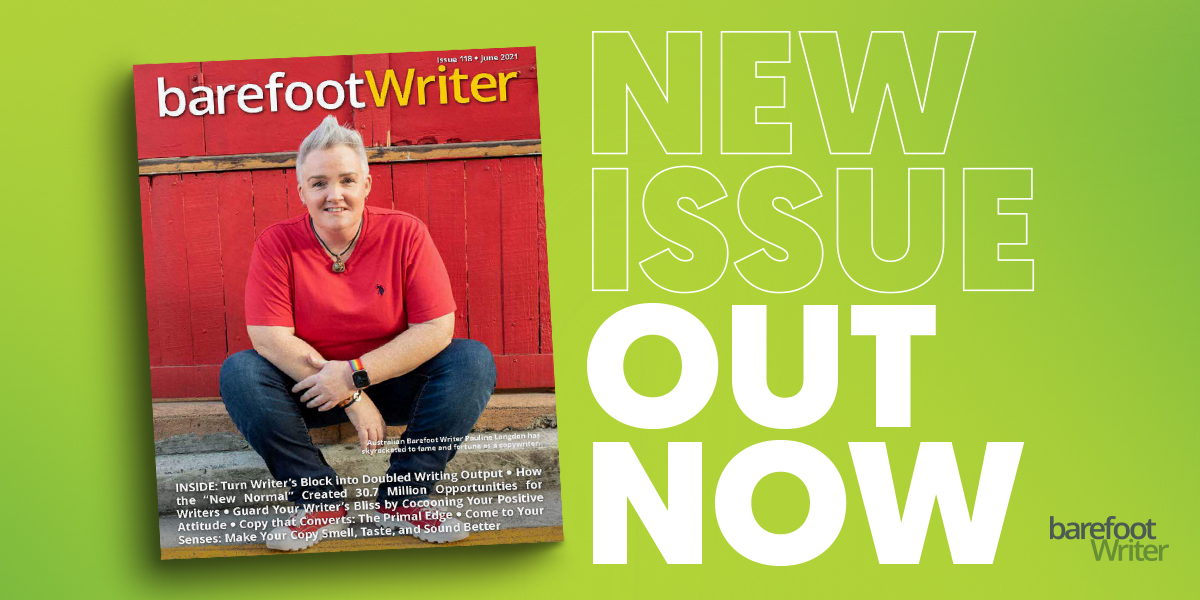 Click here now to read your June issue of Barefoot Writer.
When you're a career writer, it's natural to always be hunting for success tips.
That's why most of us jump at headlines like "The Best Way to Do This" and "10 Proven Ways to Do That."
But what's interesting is that the number-one most useful skill of all …
And the thing that will bring you loads of new projects and an avalanche of glorious fees …
Is that thing that you already have and that is already perfect: your humanness.
Being a human means you have the right to control your own mind and thoughts, and the right to decide how to explore the world and find and make the meaning of your own life.
It's also how you relate to others, and as a writer, it's how you write to others.
When you can tap into this very state of humanness and write to people's fears and hopes, their dreams, and vulnerabilities …
You will find great success as a paid writer.
On that note, our June issue is all about relating to and writing to this state of humanness. That includes insight into
writing to others' senses and making your copy smell, taste, and sound better;
turning writer's block into doubled writing output;
guarding your writer's bliss by cocooning your positive attitude;
and why the "new normal" has created 30.7 million opportunities for writers.
Click here now to read your June issue of Barefoot Writer.