[ad_1]

JOLT head of sales and platforms Michael Selden said the company has had "extremely strong engagement" with advertisers, particular those that align with its values and core proposition of paving a way to a zero emissions future by making electric transport more accessible to Australians.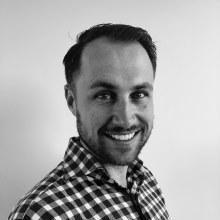 "Advertisers in telcos and those green energy businesses, retailers and entertainment clients have already jumped on board," he said.
"We're having really strong uptake. We're working especially close with a few other enterprise businesses that are certainly out working on their own positioning moving into sustainability. They're all starting to look at how ESG [environmental social governance] is moving out of the boardroom and into forward facing consumer advertising as well.
"It's really important for their communities and their audiences to really start seeing what those businesses are the impacts that they have on the environment and their communities. We're also having some really strong engagement conversations with clients that will speak to those types of audiences."
JOLT will offer inventory programmatically – or in an automated fashion – delivering flexibility to audience-based buys.
"We're really focused on audiences, as opposed to just buying panels and weeks. A big focus of how we're building the network is to move into the digital landscape and the digital world, so trading on audiences trading on data and CPMs [cost per thousand impressions] is at the forefront of what we do," said Mr McNamee.
"In addition to that, we have the opportunity and, you know, we're building 100 per cent digital network in the era of digital out-of-home, so we can use those same tools that audit that that advertisers use to target their audiences to actually build the network. It's giving us a data led approach to everything that we do."
JOLT hopes to enter the Victorian and Queensland markets next year.
The company's on-street fast chargers are free of charge for drivers up to 7kWh – about 15 minutes or 45 kilometres of range.
"Advertising needs to have a social licence to operate. It's fairly clear you need to give a direct benefit to people to justify your presence in the community," Mr McNamee said.
"In Adelaide, we're giving out 55,000 free kilometres. We've had really strong month-over-month growth of the number of users that have downloaded the app and started charging. To continue that into Sydney would be a fantastic outcome."
[ad_2]

Source link